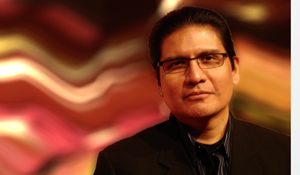 Connecting the dots between creative ideas and the techy stuff.
Robert Luna is founder of Luna Creative Technologies LLC and creative director for experiential marketing / media. With a specific background in video, Luna provides leadership in the execution of creative concepts where video content and reactive digital signage play. (found in web, mobile, broadcast, digital out of home signage, trade shows and events)
Luna Creative Technologies's area of focus is providing business and brand motivated content strategy for any screen or messaging lifespan. Feel free in inquire how Luna Creative Technologies can fuel your brand with creative strategy and execution.